Aeras® Intel is on a mission to revolutionize the healthcare industry by connecting medical devices and systems through IoT technology.
Harness the benefits of IoT technology today!
Internet•of•Things
[in-tər-net of thingz]
Noun
the interconnection via the internet of computing devices embedded in everyday objects,
enabling them to send and receive data.
We Are…Real-Time Data Integration Specialists
We provide the roadmap for implementing IoT into your business; we straighten the
road delivering faster results.
At Aeras Intel, we help you understand and unlock the hidden power of IoT connectivity. That means you aggregate end-point data from medical devices and systems, create insights and drive better business decisions. Our expertise will help you laser focus on customer and end user benefits and avoid expensive mistakes. We gladly share our experienced partner network to accelerate your progress.
Know when critical equipment needs support


Automate alerts and critical diagnostics sent to your service team

Better plan and coordinate preventative maintenance


Avoid unplanned downtime

Establish operational baselines and asset budgets


Better measure asset utilization and capital investment ROI
Aeras Intel's origins come from IoT innovations within the dental manufacturer DENTALEZ, and its unyielding mission to simplify all aspects of managing critical equipment and redirecting the time and energy savings to improving the user and patient experience. After successful development and commercial launch of its suite of smart utility room products – the most critical equipment in a dental practice – Aeras Intel was spun out from an IoT product platform into a full-fledged business. Aeras Intel is now a separate and independent company from DENTALEZ with the IoT infrastructure and know-how to expand and accelerate IoT adoption to other device manufacturers and group practice customers.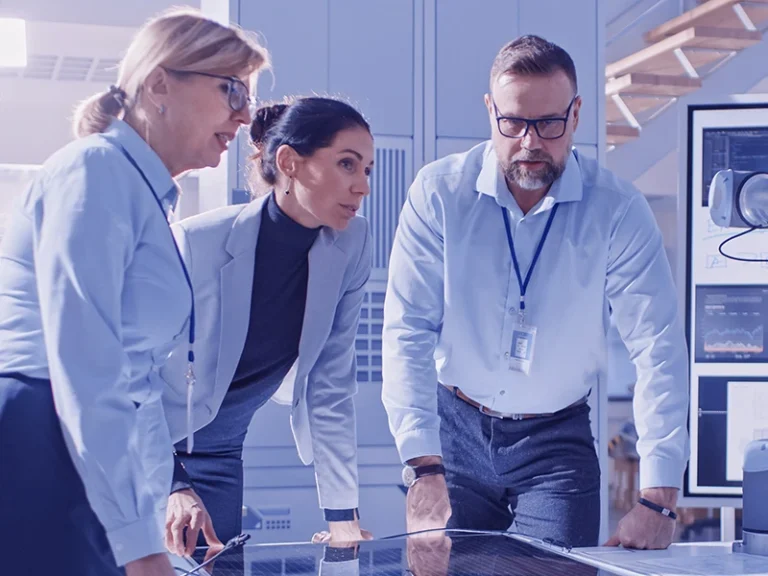 HOW DOES IOT BENEFIT YOU?
What IS IoT and why do I need it?
The sharing of information between devices and the people they serve is revolutionizing every industry.

Quick and Easy Add-On Modules
As a manufacturer of medical devices, incorporating targeted IoT technology into your existing and future products creates new benefits for users – setting your company apart. We are experts in helping you navigate your options and timing for IoT technology integration and commit to your future where you solve new problems, increase efficiency, enable more agile operations, and deliver more differentiated solutions to your stakeholders.
understand how your device is used in the real world by aggregating endpoint user data delivering better insights that leads to making your next product better
enhance your fleet of devices in real-time with over-the-air (OTA) firmware updates introducing new benefits for end users; good products keep getting better!
improve your technical support operations by gaining visibility to real-time operating data, maintenance and repair records by end users and service organizations
create your data lake with operating data and service history to prepare for machine learning and predictive algorithm applications
Clarity and confidence for success.
IoT offers scaled practitioners of any size unprecedented operational insight and clinic management opportunities, including asset utilization. Wouldn't you love to incorporate a single, seamless conduit that saves money, prevents losses, improves compliance, and keeps your providers focused on delivering better patient care improving outcomes and retention? We are experts who will help you identify mission-critical devices, prioritize the data capture necessary to quickly unlock new labor efficiencies and help avoid unplanned disruptions for any group practice setting.
assemble ALL of your vital equipment into a single ecosystem that monitors critical device parameters to quantify and maximize production
automate data compliance and asset management to maximize labor efficiency in the care setting
implement a standard system that identifies and alerts operating anomalies to the experts who can take action for preventive, precise maintenance – virtually eliminating downtime
gather data over time, to better plan for equipment repairs and workflow, and increase efficiency
 
Aeras Intel will revolutionize the way you interact with your care surroundings.
We've already added Aeras Intel to some of your most vital equipment.
Multiple options to get you on board quickly.
We can get you online and integrated quickly in our growing ecosystem. From at-the-ready solutions like a modular controller to immediately start data gathering, or something slightly more sophisticated like a semi-custom daughterboard to enhanced functionality, to a fully custom mainboard; we have a solution for your existing equipment. You will have skimmable digestible information at your fingertips, to apply daily to improving your business.
We bring partnerships with device manufacturers to incorporate our technology into their devices,
PARTNERSHIPS WITH DEVICE MANUFACTURERS
Turnkey Solutions for Faster Innovation
We help you select and connect mission critical data into our expanding ecosystem of devices and quickly deploy to any external cloud resource, enabling users to track vital metrics that keep your systems operating at maximum potential, provide greater insights to manufacturers for improving performance, and unlock benefits at scale for you, your patients or business operations. Our customizable web app seamlessly integrates with existing software, is accessible from any connected device and highlights actionable information from a sea of equipment data, in nanoseconds.
It's all about generating actionable information from a sea of data to create efficiencies leading to improved profitability.
Command Center for Remote Communications
View all of your Aeras Intel connected devices from your web browser and select exactly what you want to see so users can focus on the data that is most relevant to them. You can also easily access all maintenance reminders and records, data logging, alert history and historical performance data. Insightful analytics and preventive maintenance means more uptime!
New insights emerge when activity is tied to assets across multiple office locations leading to new workflow and support organization enhancements.
Your Roadmap - are you ready to get connected?
Open up a world of data-driven success.
Aeras Intel believes that the benefits of connected product solutions should be accessible to all, rather than restricted to a select few. We help you understand the possibilities then we provide a plan that connects every aspect – no missing links – with your goals and budget top of mind. As leaders in IoT and its application to medical devices, support organizations and group practices, we're here to make the process easy, and pain-free.
We prioritize user-friendliness, scalability and cost-effectiveness, ensuring that healthcare orgs of all sizes can adopt and benefit from our solutions. Fill out our simple form and we'll be in touch. No spam, we promise.
0
T
Device Metrics
Data Lake
0
Potential Issues
Avoided
Are you Ready to Connect?
Your adventure starts with 30 exciting, get-right-to-it minutes.
We make this easy, from your very first step.